In a League of Their Own: Agile workplace solutions support the culture of small business
By Maurice Benetar
Whether you spend your working hours in service of a Fortune 1000 enterprise, a mid-market company, or a small upstart, you likely share common business challenges. Every organization regardless of size wants to attract and engage the best and the brightest. They also want to drive competitive advantage in an economy that has Darwinian consequences for the unproductive and poorly managed business. Fiscal imperatives aside, there are notable differences beyond scope when you have less space and fewer resources to compete with.
Scarce resources can be an impediment for small businesses. Agility and strong customer engagement, however, will allow you to mobilize resources quickly and respond in unison to any opportunities or threats. Prospective clients are not only looking for cost efficiencies but for creative partners and suppliers that are not subject to bureaucratic style approvals and reams of red tape.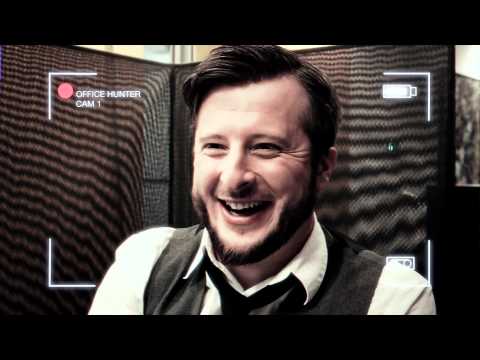 Businesses with less than 50 employees can also benefit from more flexible solutions especially where it concerns how they leverage their facility. Multipurpose spaces, ones that can serve as touchdown areas for individual workers, team hives or training areas, can not only satisfy the diverse needs of knowledge workers but can also positively impact the bottom line through real cost savings.
Design principle at Mayhew, Steve Cascone, has the following suggestions for smaller companies with 30-50 office employees:
*When designing your space, consider one that can morph easily from one layout to another based on the demands of the business.
*Maintaining a majority of open plan work settings will give you greater access to natural light and help you make flexible changes while mitigating the costs of tearing down walls or factoring in intrusive constructs.
*Small enclosed spaces with full glass fronts should be considered. These can be used as either private enclaves or private touchdown spaces.
*Having a cafe or servery area that doubles as an open collaborative meeting space can have multiple benefits including driving employee engagement and supporting an open and friendly culture.
*Using Post & Beam architectural product can be used to delineate open space and create user controlled privacy with the integration of curtains or scrims."
Design solutions also need to be supported by appropriate workplace tools in order to drive productive behaviours and meet the evolving needs of your business. Furniture solutions can be ever more customizable to the individual knowledge worker. If you're an IKEA graduate looking for modest pricing but with superior quality guarantees, take a look at Bivi, a hot new furniture product by Steelcase, for open plan and enclosed workspaces. This malleable desking solution can even accommodate snowboard holders and has appealing hidden storage areas for other personal items. If you want plug and play technology solutions, new mobile Steelcase technology products like Media:Scape mini and mobile can provide you with that 'boardroom on the fly' with interconnectedness that can now move with you rather than being fixed to one place.
Smaller companies may sometimes be perceived to be minor leaguers jostling for overflow business, swimming upstream against a tide of dominant players with greater backing and resources. However, with the right resolve, business strategy and deployment of talent, they can surely bat above their league and gain access to more sizable opportunities.  Implementing design smarts and flexible workplace solutions can make a world of difference and will help ensure that your business has the workflow and readiness to adapt to volatile changes which have become matter of fact in today's economy.
Maurice Benatar is Vice President, Business Development and Marketing at Mayhew, a Thornhill, Ontario company specializing in workplace design and solutions.
Tags: Interior Design, interior workplace solutions, modular wall systems