The Building Environment and Sustainability
The Evolution of Green Commercial Real Estate for New Construction and the Built Environment is Real. Get Inspired and Explore the Opportunities within our Sustainability Leader Profiles.
Accelerate your CRE Retrofits, Development of Sustainable CRE and Healthy Workspace Transformations
Successfully tackling climate change across the world must include commercial real estate owners, managers, tenants, developers, builders, and contractors. Commercial real estate accounts for 40% of the carbon emissions generated worldwide. Research shows that if commercial buildings don't make changes, their emissions could increase by up to 1.8 percent by 2030. This gives the CRE industry tremendous opportunities to make positive changes when it comes to sustainability.
Commercial buildings have a tremendous environmental impact after they are built, but construction projects make up between 25% and 40% of the world's carbon emissions. So, whether you are planning a retrofit to make your existing building greener or undergoing a new construction project, it's important to choose green contractors and implement green technologies in the space.
Combating Climate Change is one of Commercial Real Estates largest opportunities that can be solved by acting now to help reduce or decarbonize the built environment by implementing energy saving solutions and adopting new alterntive energy sources.
The Everything CRE™ Categories are here to help with a complete list of sustainable building contractors in every field from construction, maintenance to occupancy. Let's explore some of the ways commercial real estate developers and project managers can build sustainably and reduce the environmental impact of their properties.
Sustainable CRE is Mission Possible
Adoption of green strategies is critical for owners in terms of improving bottom lines & asset value and for tenants in terms of operational efficiency and productivity.
Our Sustainability Leader accreditiation clearly identifies solutions, services and contractors committed to helping you create Sustainable CRE, Greener Buildings and Healthier Workplaces.
Design New Construction for Sustainability
Although 40% of the carbon emissions across the world come from the built environment, new construction also contributes to the problem. By designing new construction with sustainability in mind, you can reduce the environmental impact of the building project while making positive, lasting changes with an eco-friendly building that will stand the test of time.
As you hire contractors for your new building project, ask about their sustainability practices. Do they:
Make an effort to use reclaimed or locally sourced materials?
Prefabricate materials off-site in controlled environments to reduce waste and enable more accurate measurements?
Avoid landfills by hiring haulers and reusing what materials they can?
Implement lean manufacturing techniques to reduce energy use?
By hiring architects who understand green building design, coupled with builders focused on sustainability, you can reduce energy consumption and your building's overall carbon footprint.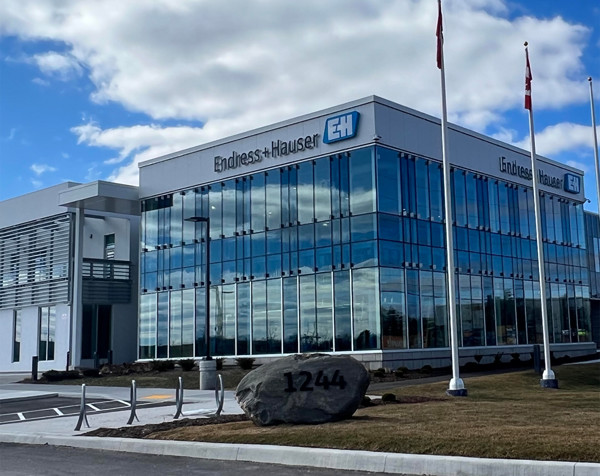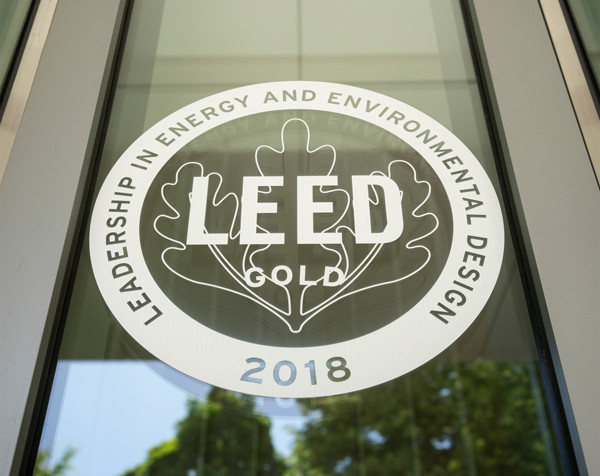 Consider Energy Retrofits in Offices and Industrial Spaces
Of course, it's best to plan ahead with new construction to build sustainability from the start. But what about built environments? There are plenty of ways you can take advantage of tax credits and incentives and retrofit current office buildings and industrial spaces. Following LEED guidelines and making energy efficient improvements can help you net the most return on your investment. According to a report from the Pacific Northwest National Laboratory, LEED-compliant buildings consume 25% less energy and 11% less water.
Some retrofit improvements you can make include:
Energy-rated doors and windows or simply weatherproofing existing doors and windows
High-efficiency HVAC systems or AI Controls
Renewable Energy including Solar panels
LED lighting
Integrate Smart Building Technology
The global smart building market is forecasted to grow by 12.2% between 2020 and 2027, when it's projected to reach more than $127 billion in value. Smart building solutions can mean anything from motion-sensor lighting and shades to full smart building systems that enable automated control of everything from thermostats to audiovisual equipment. Energy analysis software systems help you measure and improve energy use in your buildings.
Some of the smart building solutions you can integrate in new construction or retrofit projects include:
Smart climate control
Smart audio, video, and LED lighting
Smart glass
Automated HVAC, plumbing and mechanical systems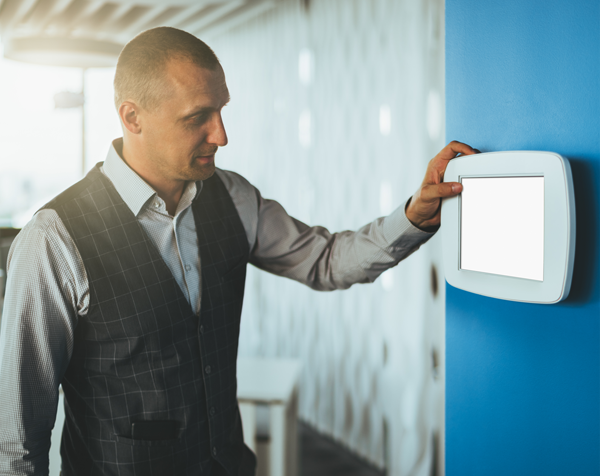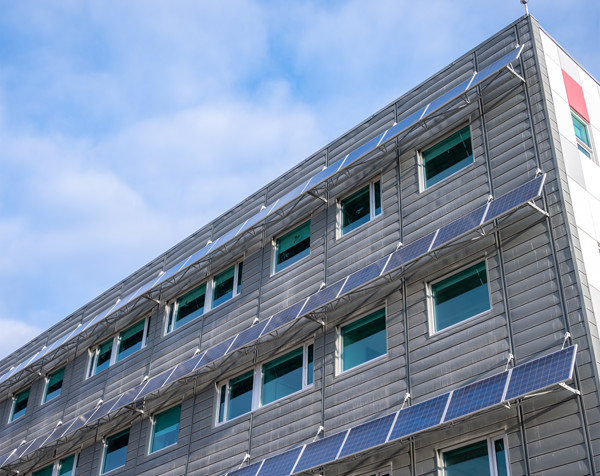 Implement Alternative Energy Sources and Support for EVs
The Solar Energy Industries Association has announced a goal to implement solar arrays to generate 20% of the electricity generated in the U.S. by 2030. As a commercial real estate investor or developer, you can do your part by implementing alternative energy sources for your building and even selling excess power back to your provider to help power your community.
Additionally, property managers can attract tenants and create a more sustainable environment with the installation of electric vehicle charging stations on their property. Buildings with EV charging capabilities can command higher rents, attract better tenants, and receive incentives and tax credits that can help defray the cost of installation.
Create Sustainable Grounds
While energy efficient improvements within buildings can yield excellent results, also consider improvements on the property to increase sustainability. In areas focused on water conservation, consider using xeriscaping, which minimizes the use of grass and foliage that needs to be watered and maintained. Whenever possible, landscape with local plants and shrubs. Trees and plants put oxygen back into the environment, which can help offset your carbon footprint. But you also want to focus on grounds that are easy to maintain.
Other ways to promote sustainability across your property include:
Keep natural landscaping where possible
Create a green roof
Use engineered water collection systems
Plan landscaping to minimize shadows if you have or plant to install a solar PV array on the roof or grounds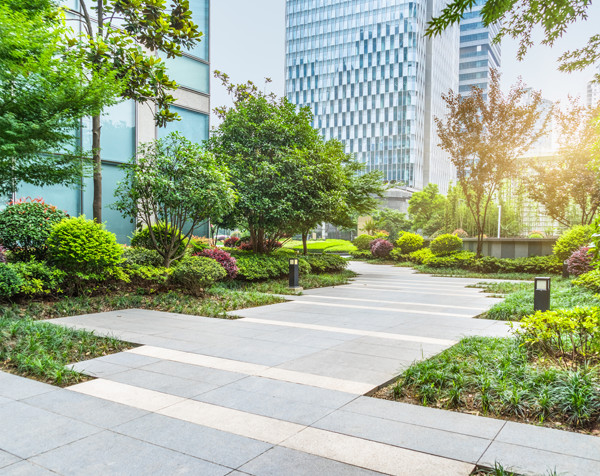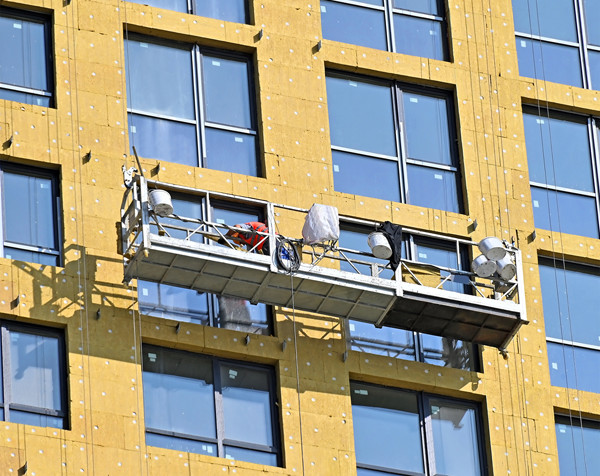 Reduce the Carbon Footprint of Multi-dwelling Units
Sustainable properties can attract better, more conscientious tenants into multi-dwelling units. By adding sustainable improvements, landlords can take advantage of tax credits, help mitigate climate change and increase the net operating income on their property. Property managers can pass the cost savings on to renters, especially if tenants are responsible for paying the utility bills for their unit. Plus, according to a market report from Apartment Data, 61% of renters said they would pay more in rent to live in an eco-friendly apartment.
Landlords can make improvements that include:
Energy efficient doors and windows
Solar panels
Smart building systems for automated temperature and lighting control